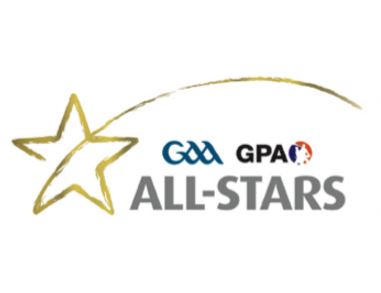 Newly crowned All-Ireland champions Dublin dominate the list of football nominees in contention for a PwC All-Star award in 2017.
Jim Gavin's three-in-a-row Sam Maguire holders are represented by 13 players on the short-list of 45 names that were released this morning by the GAA and the GPA.
There has been a total of seven nods for the north west, 6 from Tyrone and 1 Donegal.
The six from beaten semi-finalists Tyrone are Niall Morgan, Peter Harte, Niall Sludden, Tiernan McCann, Colm Cavanagh and Pádraig Hampsey.
Donegal's sole nominee is forward Patrick McBrearty.
After their 10-match Championship run, Mayo have received 12 nominations.
The remainder of the breakdown is Kerry 5, Roscommon, Kildare and Down each have 2 with Monaghan, and Armagh completing the high-profile line-up with one nomination each.
The short list for this year's Footballer of the Year and Young Footballer of the Year awards have also been released.
Dublin's James McCarthy and Stephen Cluxton and Mayo's David Clarke and Andy Moran are the four names in contention. The decision to settle on a final four was made so as not to prejudice what the final team selection may be.
Shortlisted for the Young Footballer of the Year prize are Dublin's Con O'Callaghan, Cork's Sean Powter and Galway's Michael Daly.
The final 15 will be presented with their coveted awards at a gala black tie banquet in Dublin's Convention Centre on Friday, November 3.
PwC All-Star Football Nominations
GOALKEEPERS
Stephen Cluxton (Dublin), David Clarke (Mayo), Niall Morgan (Tyrone)
DEFENDERS
Jack McCaffrey, Cian O'Sullivan, Michael Fitzsimons, Philip McMahon, John Small, Jonny Cooper (Dublin), Keith Higgins, Lee Keegan, Chris Barrett, Colm Boyle, Brendan Harrison (Mayo), Pádraig Hampsey, Tiernan McCann (Tyrone), Paul Murphy, Tadhg Morley (Kerry), Conor Devanney (Roscommon), Caolan Mooney (Down), Fintan Kelly (Monaghan).
MIDFIELDERS
James McCarthy, Brian Fenton (Dublin), Tom Parsons (Mayo), Colm Cavanagh (Tyrone), Enda Smith (Roscommon), Kevin Feely (Kildare).
FORWARDS
Andy Moran, Kevin McLoughlin, Aidan O'Shea, Jason Doherty, Cillian O'Connor (Mayo), Ciarán Kilkenny, Con O'Callaghan, Paul Mannion, Dean Rock (Dublin), Paul Geaney, Kieran Donaghy, James O'Donoghue (Kerry), Peter Harte, Niall Sludden (Tyrone), Connaire Harrison (Down), Patrick McBrearty (Donegal), Jamie Clarke (Armagh), Daniel Flynn (Kildare).
Footballer of the Year Nominees
Stephen Cluxton (Dublin)
James McCarthy (Dublin)
Andy Moran (Mayo)
David Clarke (Mayo)
Young Footballer of the Year Nominees
Con O'Callaghan (Dublin)
Seán Powter (Cork)
Michael Daly (Galway)