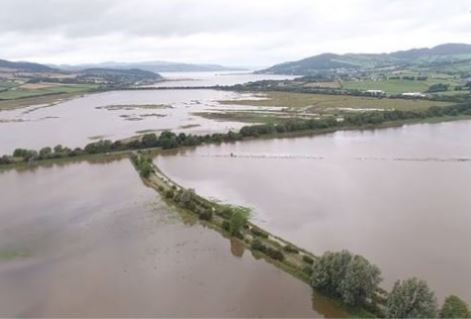 Donegal Deputy Charlie Mc Conologue has hit out at the government's decision not to include any provision for agricultural losses caused by adverse weather in the Rural Development Programme 2014 to 2020.
EU rules allow for measures to support the restoration of agricultural land and production damaged by natural disasters and adverse climatic events.
Responding to a Dail question, Minister Michael Creed acknowledges the damages caused in Augist's floods in Inishowen, but says Ireland is not generally prone to such weather events.
He adds the Donegal experience shows that when something does happen, it can be dealt with in other ways.
Deputy Mc Conalogue says that's not good enough...............