It's been confirmed that four people will be presented with Tip O'Neill Irish Diaspora Awards at a ceremony in Buncrana next month.
The four recipients will be former Ireland and Celtic goalkeeper Packie Bonner, Fraser Doherty, founder of Super Jams in Scotland, Barbara Koster, Senior Vice-President of Pramerica and Marty Meehan, President of the University of Massachusetts, Boston.
Speaking at a function at County House in Lifford last night, Cathaoirleach Cllr. Gerry McMonagle said this year Donegal County Council is honouring four members of the broad Irish Diaspora in recognition of their achievements, and also their interest in, and support of the Irish community abroad.
The award was initiated in 2012, the centenary of the birth of Tip O'Neill, the former US speaker whose maternal grandparents were from Inishowen.
The awards committee is chaired by Cllr. Nicholas Crossan, who confirmed all four have already indicated they will visit Donegal next month to accept their awards.
He says all four are very proud of their Donegal connections, and take every opportunity to raise the profile of the county in their chosen fields.
********************************
Profiles -
Packie Bonner: A former Donegal Sports person who had a long career as goal keeper with Celtic in Scotland and with the Irish team.  Packie made more appearances for Celtic than any other goalkeeper and for a time held the record for the number of goalkeeping appearances for Ireland.  He put in many memorable performances for Ireland and was idolised by a generation of young soccer fans.  He lives in Glasgow and is an extremely proud Donegal man and takes every opportunity to promote his native County.
Frazer Doherty: Frazer Dohety MBE is the founder of the 100% fruit jam company – Super Jam is based in Scotland.  He started the business at the age of 14 using his Donegal Grandmother's recipe.  Super Jam was launched nationally in Waitrose 11 years ago and has since gone on to sell millions of jars through thousands of stores around the world.  The brand has become one of the most popular brands in countries such as South Korea.  More recently, he founded Beer 52, the world's largest craft beer club with more than 150,000 customers.  It is one of Scotland's fastest growing companies. He was awarded an MBE by the Queen in 2015 for his service to business.  He is a regular motivational speaker at conferences around the world.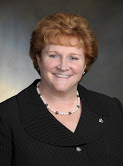 Barbara Koster: Barbara is Senior Vice President and Global Chief Information Officer for Prudential Financial, Inc.  She is based in Newark, New Jersey, USA.  Barbara is the Board Chair of Pramerica Systems Ireland Ltd and is one of the founding members of Pramerica along with noted Irish Americans Bill Friel and Bob Golden.   Barbara's commitment to Pramerica and to Donegal has been steadfast for over 17 years.  Since announcing the launch of Pramerica in 1999 and opening in 2000 Barbara has been committed to the on-going development and growth of Pramerica in Donegal which now employs over 1,200 staff.  The Tip O'Neill weekend will coincide with the official opening of Pramerica's new plant in Lettekenny.
President Martin "Marty" Meehan: Marty Meehan was appointed President of the University of Massachusetts in 2015.  He served in the U.S. Congress from 1993 to 2007.  During his congressional career he was deeply involved in the Northern Ireland peace process.  During his time in UMass Lowell, he established the Centre for Irish Partnerships in 2009.  The Letterkenny Institute of Technology was an early partner of the Centre for Irish Partnerships and one that continues to thrive.