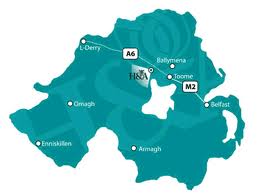 The court of appeal in Belfast has given the go ahead for roadworks to go ahead between Castledawson and Randallstown, with work expected to begin later this year.
The works on the nine mile stretch of the A6 Derry Belfast Road had been challenged by an environmentalist on the basis of the potential impact on protected swans.
In a statment, Foyle MP Elisha Mc Callion says the decision is a welcome one.
When completed in 2019, she says journey times will be greatly reduced, and the North West will benefit economically.