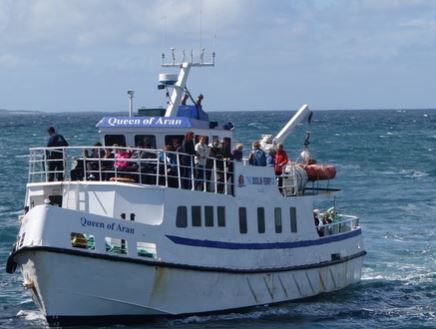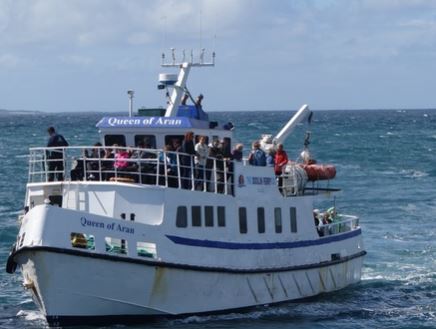 Islands Minister Joe McHugh says he will meet community leaders from Tory this week to discuss proposals to construct a purpose-built ferry.
It follows a decision by his Department to award a new contract for the service to and from the island from next year.
The contract includes a bus service between Magheraroarty and Bunbeg when weather conditions require a change of harbour.
As of April 1st next year, the new pasenger and light ferry to Tory Island will come into effect, using "Queen of Aran", a vessel which previously operated between Doolin and the Aran islands.
It was bought by the operastors of the Arranmore Ferry Comapany two years ago, with a view towards competing for the five year Tory contract.
Islands Minister Joe mc Hugh says once in place, he is confident that the new contract will offer an improved service to islanders, with the new vessel offering an improvement in speed, cargo capacity and facilities.
The "Queen of Aran" is currently undergoing a refit, including the installation of a lift.
Minister McHugh said he will now work with islanders on future services, including the issue of what he termed the particular geographical and maritime challenges relating to the harbour in Magheraroarty. (Pron - Ma-her-a-ROAR-ty).
EU funded research commissioned by the department recommended a long term solution to this problem, involving the construction of a new boat for Tory, and Minister Mc Hugh says he has asked officials to examine the feasibility of implementing that in the longer term.
In the meantime, he says he will meet with representatives of the Tory community to discuss their concerns.