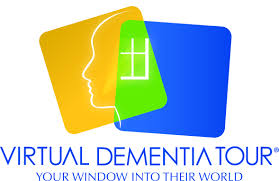 What's been described as a very important piece of research on the treatment of dementia has been undertaken in the North West.
The HSE's Nursing and Midwifery Planning and Development Unit has been wiorking with Directors of Nursing, service managers and colleagues across the border on bettering care.
As part of that, they undertook the Virtual Dementia Tour training experience in Donegal, which allows people caring for those with dementia an insight into what it is like to live with a Dementia diagnosis.
The NMPDU then commissioned a research evaluation of the tour, which was undertaken by Ulster University earlier this year.
Dr Randal Parlour is Assistant Director of the NMPDU............