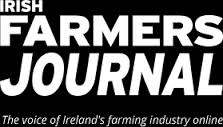 The Irish Farmers Journal says for the second year running, the grain harvest has slid from challenging to problematic, and now stands on the edge of disaster, particularly in the North West.
In a special analysis of the weather published in its latest edition, the paper analyses the impact of recent weather patterns
While the floods of August 22nd have had a devastating effect, the paper reports that the amount rain in the region over the past number of weeks means grain and tillage farmers now face particular problems.
Pat O'Toole is one of the special report's authors............