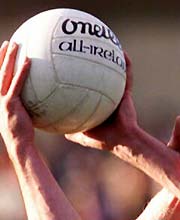 The appointment of a new Donegal senior team manager could well be put off until next month.
Today's Donegal Democrat reports that it will be next month, at the earliest, before a successor to Rory Gallagher is named.
Tom Comack reports that the three candidates – Declan Bonner, Cathal Corey and Shaun Paul Barrett – could even be interviewed a third time.
The next county committee meeting is on October 2nd and it is thought that it would be highly unlikely that anything will happen before then.