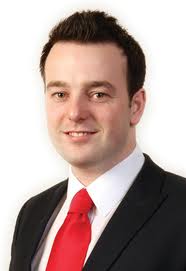 Talks at Stormont are due to recommence today with an agreement yet to be made between Sinn Fein and the DUP.
SDLP Leader Colum Eastwood has called on both the Irish and British Governments to intervene if the political deadlock continues this week.
Mr Eastwood is proposing both Governments place their own joint proposals on the table.
He says this joint offering would represent the Governments joint view on what they believe to be a fair deal and compromise for all the people of Northern Ireland.
The SDLP Leader added that; "This intervention by the co-guarantors of the political agreements would also bring focus to the real priority of finally getting a government formed which can begin to tackle the issues of hospital waiting lists, school budget cuts and the growing numbers of families without a home."