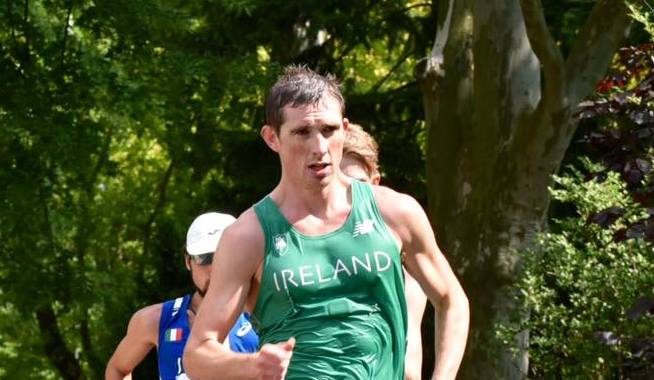 Irish speed walker Brendan Boyce in well on the road to recovery and back in training following a tear in his hamstring.
Boyce was left frustrated after he was forced to pull out of the 50k race at the World Championships in August, due to his injury.
The Milford man told Myles Gallagher that he was happy with his progress so far this year, coming back from the Rio Olympics and placing fourth at the European Championship.
Boyce spoke to Myles on Highland Sunday Sport as he prepares for a four day racing event in China..