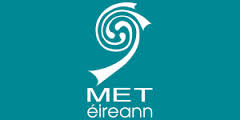 Donegal experienced its wettest day in over 60 years two weeks ago today as flash flooding hit the county, causing severe damage in large parts of the Inishowen peninsula.
According to Met Eireann's weather summary for August, it was an unsettled and very changable month weather wise, with August also being Donegal's wettest since 1992.
As flash flooding devastated Donegal, Malin Head's Weather Station recorded its wettest day in over 60 years.
77.2mm of rain fell on August 22nd, 63mm falling over a 6 hour period.
Met Eireann's August summary showed that as the remanants of Hurricane Gert crossed the Atlantic on 21st August, heavy thundery rain made its way over the North West of the country, resulting in severe localised flooding on the 22nd August.
181% of the total monthly rainfall for Ireland was also recorded at Malin Head, making it Donegal's wettest August since 1992.