New figures from the INMO show the numbers of patients on trolleys and overflow areas of wards has reached record levels.
The latest trolleywatch report for August shows over 7,700 were awaiting in-patient beds, on the temporary beds in August up 27 per cent on 2016
In the first eight months of this year 65,455 people were admitted for care, on trolleys according to the INMO.
At Letterkenny University Hospital, the year to date figure is 3,054, compared to 835 last year.
The August figure at Letterkenny was 241, almost double the 2016 figure of 128.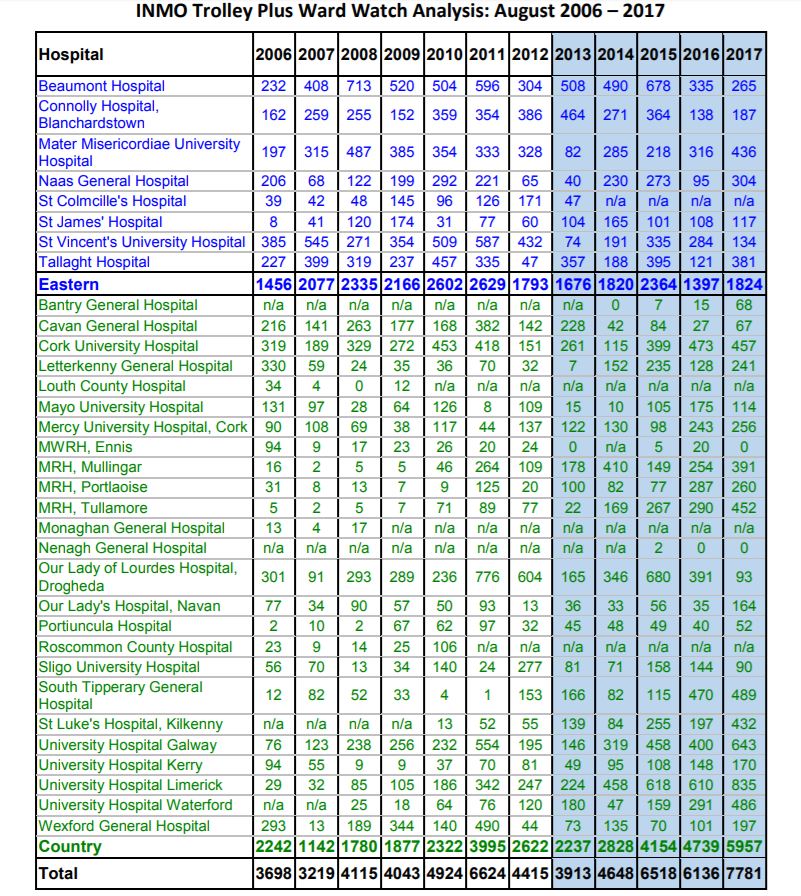 The figures are being released ahead of a meeting of the national Emergency Department Implementation group this afternoon.