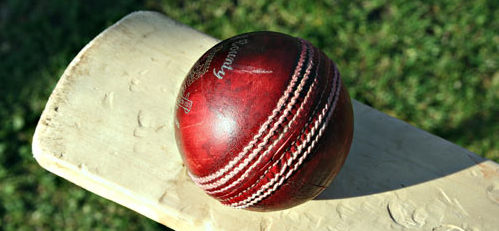 Next weekend will see the NW Cricket season come to a close - should the weather hold up - and this year it comes down to the wire.
Yesterday saw Donemara complete an easy 9-wicket win over Drummond who sit rock bottom of the Premier division.
Just one more win will secure the title for Donemara who take on Fox Lodge, with Brigade following close behind as they take on Coleraine.
Eamon McLaughlin wraps up this weekend's cricket...
                         P    W    T   NR    L   BP  Pts     NRR
Donemana                   13   11    1    0    1   32264.5         
Brigade                    13   10    1    0    2   34246.5         
Coleraine                  12    9    0    0    3   44  224         
Eglinton                   14    7    0    0    7   35  175         
Bready                     14    6    0    0    8   34  154         
Ardmore                    12    4    0    0    8   23  103         
Fox Lodge                  12    3    0    0    9   32   92         
Drummond                   12    0    0    0   12   16   16