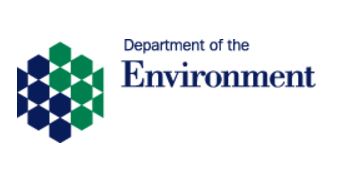 A Strabane farmer has been convicted of making a polluting discharge to a waterway.
Stephen Carson, of Tievenny Road, Strabane, was fined £1,000 for allowing a discharge into a tributary of the river Derg.
A sample taken at the time of the incident confirmed that the discharge contained poisonous, noxious or polluting matter which was potentially harmful to fish life in the receiving waterway.
On 13 October 2016, Water Quality Inspectors, acting on behalf of the Northern Ireland Environment Agency, inspected a tributary of the River Derg at Tievenny Road, Ardstraw and observed what appeared to be a milky white agricultural discharge flowing from an orange pvc pipe and entering the waterway.
At various points along the waterway, pollution in the form of heavy fungal growth was observed.
Inspectors spoke with Stephen Carson at his farm about a recently constructed milking parlour in July 2016 and misconnected pipework being at fault.
On a follow up visit on 22 November the milky discharge to the waterway was still occurring and visibly impacted the waterway for a distance of 670m.
On December 9th inspectors found the matter to be resolved after pipework was installed.