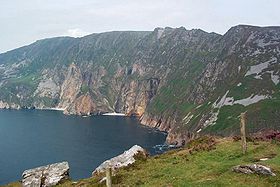 Donegal is becoming a more expensive holiday destination.
That's according to Donegal Hotelier Paul Diver who was responding to news that there's been an over six percent drop in the number of British tourists since the start of the year.
There has however been an overall increase of three per cent in the first six months - with 5.6 million visitors coming from overseas.
Mr. Diver who is also Chair of the Donegal Branch of the Irish Hotels Federation says while the figures are concerning, the drop in the Northern Ireland market is a bigger worry: