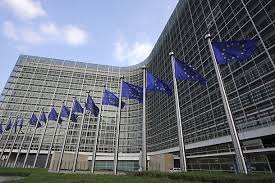 The UK's Brexit Secretary is demanding the European Commission be more flexible as a third round of formal Brexit talks get under way.
David Davis is meeting the EU's negotiator Michel Barnier in Brussels, before a team then look at all the technical details.
The status of the Irish border is one again on the agenda for today's discussions.
Britain's Labour party yesterday announced a policy shift towards a 'soft' Brexit - arguing for the UK to stay in the single market and customs union during any transition period - which could last years.
Philip Webster - former Political Editor of the Times of London - says its a significant development.........