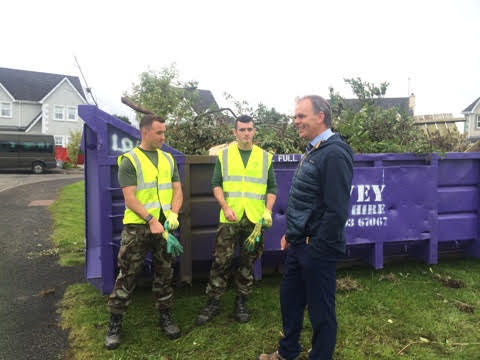 Support for victims of the recent flood is continuing through the weekend.
It's understood that a number of families have been given support by staff from the Department of Social Protection while council staff are continuing to provide accommodation to those left homeless.
In a statement Minister Joe McHugh said that some families have been able to move into replacement homes and Defence Forces personnel are continuing to support communities.
Dozens of families have now received emergency payments of €150 per person to allow them to buy clothes and other items and further payments will follow in many of these cases.
It is also important that usual means testing have been set aside under this humanitarian assistance so all those earning under €70,000 a year can access full payments with only slight reductions for those over that threshold.
Further payments are available to purchase household items and in some cases structural repair.
A Red Cross administered scheme for small business holders, voluntary groups and sporting organisations will be finalised in the coming days.
Community Welfare Officers remain on emergency standby and anyone wishing to contact them should call 074 9172288.