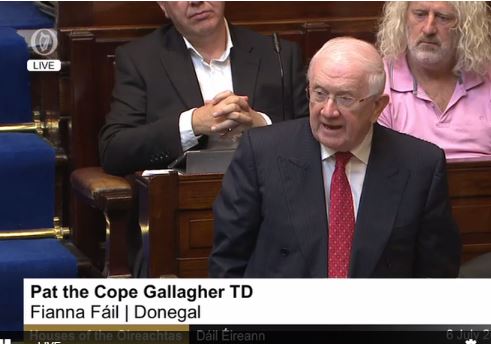 A Donegal Deputy says the latest allocations of childcare funding to Donegal falls far short of what is required.
Almost 30 thousand euro in funding was announced yesterday by the Government to share between seven childcare facilities in the county.
However Deputy Pat the Cope Gallagher says this equates to just 2.4% of the overall grant aid awarded nationally.
He says while the money is to be welcomed, there are other Donegal facilities that are in need of funding, and the Children's Minister needs to recognise this..............