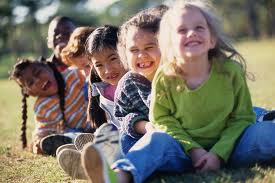 Almost €30,000  has been announced in funding to childcare facilities in Donegal.
The Strand C funding stream is to benefit seven organisations in the county and comes after more than €70,000 was allocated to groups in the county earlier this month.
In a statement Minister Joe McHugh said the funding will help improve the quality of school age childcare in Donegal, bringing the total in recent weeks to more €95,000.
The funding will benefit seven projects in Donegal including providers in Letterkenny, Drumkeen, Dungloe, Moville, Burnfoot, Ballyshannon and Bundoran.
This is part of a nationwide allocation of €1.2 million from the School Age Childcare Capital Scheme from the Minister for Children and Youth Affairs, Dr. Katherine Zappone today.
The groups being funded today are: Shining Stars Montessori, Mountain Top, Letterkenny - €5,000, The afterschool club at St Patrick's National School, Drumkeen - €5,000, Spraoi Le Chéile, Dungloe - €3,799, Little Stars Pre-School, Moville - €5,000, Nursery Lane Pre-school, Burnfoot - €5,000,Saimer Community, Childcare, Ballyshannon - €1,993 and BASIC childcare centre, Bundoran - €4,792
Minister McHugh has urged all parents to visit - affordablechildcare.ie - to see the supports available to their family here in Donegal.