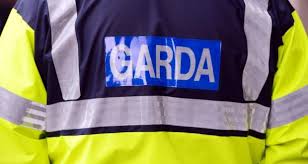 Gardai are appealing for witnesses after extensive damage was caused to a local patrol car in Milford on Saturday night last.
It is believed that at approximately 9pm a 5 Series Silver BMW with a Northern registration collided with the patrol car at Maherdrummond, Milford, also known as Mc Adoos Corner.
Gardai in Milford were responding to numerous reports of dangerous driving by the occupants of the BMW between Newtoncunningham, Letterkenny, Ramelton and Milford.
Gardai say the vehicle was travelling from Ramelton towards Milford when it intentionally collided with the patrol car and failed to remain at the scene.
Enquiries have led Gardai to believe the occupants of the car were two men with one wearing a cowboy hat.
Gardai are seeking the public's assistance in identifying the vehicle and or occupants of the car, a Northern reg 5 Series Silver coloured BMW beginning LEZ.