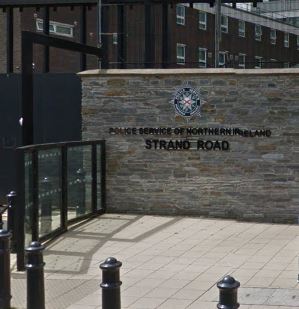 Police in Derry are investigating an incident of criminal damage to a taxi after a man jumped on the vehicle in the Northland Road area of the city on Saturday last.
The taxi, a silver coloured Citroen Xsara, was travelling along the Northland Road at around half past 11 on Saturday night last when it was approached by a male who jumped onto the bonnet of the car and smashed the driver's side window with his fist.
The man is described as being aged in his 20's, of slim build with dark hair, following the incident, he made off on foot in the direction of the Glen Road with several others.
Anyone who witnessed the incident or anyone who has any information is asked to contact police at Strand Road on 101.