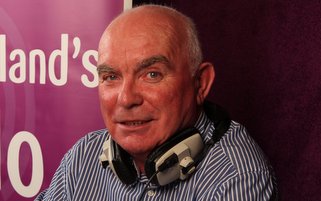 On this week's programme Gary Duffy manager of the Donegal U-16 football team joins Tom Comack to look ahead to next weekend's Buncrana Cup, Ulster U-16 football finals.
Donegal, Monaghan, Tyrone and Cavan have qualified for the last final stages of the competition which are on this Saturday.
Donegal face Monaghan, in one semi-final in Burt, on Saturday morning.
And Tyrone play Cavan, in the other, semi-final in Muff, also on Saturday morning.
The final is on in Buncrana, on Saturday afternoon.
Also Brian McEniff joins Tom following his latest award a GPA Lifetime Achievement Award which was revealed earlier this week and he is due to receive next month