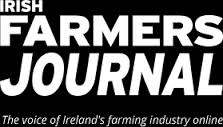 One in five agriculture related jobs in Donegal could go after a hard Brexit, and livestock farmers could see their income drop by nearly 10%, if barriers are erected to trade with the UK.
That's according to IBEC's latest economic outlook, which forecasts losses of €415m in total to 140,000 farmers in Ireland, or €3,000 per farmer annually. IBEC used data from the ESRI and Teagasc's National Farm Survey
Thomas Hubert of the Irish Farmers' Journal has been assessing the figures......