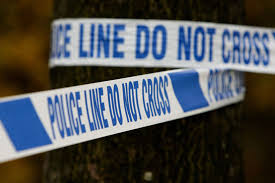 Police in Derry are appealing for information following a number of reports of burglaries in the Skeoge Road, Gleneagles and Fern Park areas of the city yesterday.
Sometime between 4pm and 9pm yesterday, entry was gained to a house in the Skeoge Road area, through an unlocked door, and a tablet device taken.
At around 11pm, a house at Gleneagles was also entered through an unlocked door, and a mobile phone stolen.
Police were called to the report of a male trying door handles of cars in the Gleneagles area shortly after 11pm on last evening and arrested a man a short time later. The 23 year old man remains in custody at this time.
A further burglary at a house in Fern Park sometime yesterday, was reported to police today.
Officers have recovered property belonging to victims of the earlier burglaries from this individual and are appealing to anyone who believes they may have been a victim of a burglary and who have not reported the matter to police, or anyone with any information about suspicious activity in the Skeoge Road, Gleneagles and Fern Park areas, to contact them at the Reducing Offending Unit at Strand Road on 101 quoting 1510 07/08/17. Information can also be given anonymously through the independent charity Crimestoppers on 0800 555 111.