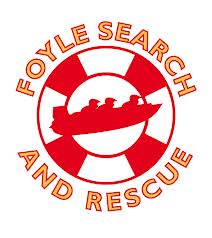 Four crew members have been rescued from the River Foyle.
Foyle Search and Rescue were alerted last night at approximately 11:45pm to a report that a vessel was in difficulties.
Duty Boat crew responded to the report that due to tidal conditions the vessel was unable to proceed.
The Foyle Search & Rescue Emergency Response Team were tasked to the scene along with Swiftwater Rescue Team and Foyle Search & Rescue Boat Co Ordinator.
Foyle Search & Rescue say a detailed assessment was made on scene and an operation to secure the boat and transfer all four crew from the vessel was put into effect.
At 6:00 o'clock this morning Foyle Search & Rescue volunteers along with the crew of the vessel returned to the scene where the vessel had re-floated.
The vessel was then towed into the main channel where it was able to proceed on its journey under its own power.