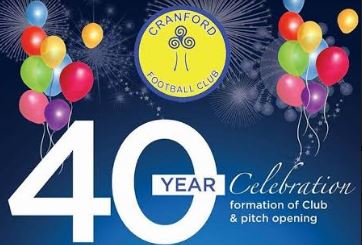 Cranford FC are celebrating their 40th year this year, and will be having a celebration next weekend.
This celebration is to commemorate the funding of the club and the opening of the pitch at Cranford.
The club's assistant Secretary Kevin Logue and Philip Buchanan joined Chris Ashmore in studio to discuss the club and the celebrations...