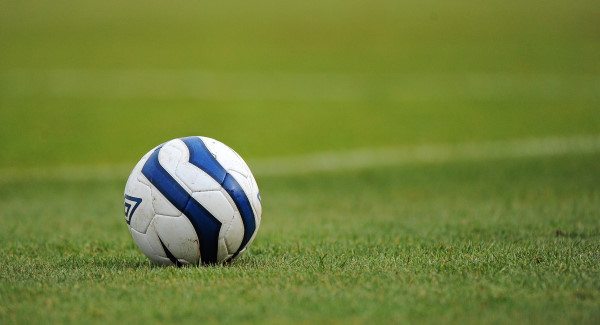 Illies Celtic made it nine wins out of nine in the North West Women's Super League with a fine away win at Greencastle on Thursday, while Bonagee moved up into third with a high-scoring win at Moville Celtic.
Greencastle FC 0 Illies Celtic 3
Illies Celtic continued their march towards the Super League title with an impressive win over Greencastle as John Doherty team's kept yet another clean sheet - the Stranaclea girls have yet to concede a League goal!
The leaders hit the front after just five minutes when Michelle McDaid latched onto Alison McGonagle's through ball and finished superbly past Danielle Houghton in the Greencastle net.
McDaid double her's and Illies' tally when she beat two Greencastle defenders before applying the finish.
Leah McGonagle went close for Greencastle, but her free-kick smacked against the crossbar.
McDaid completed the hat-trick when she tucked in the rebound after Paula McGrory's initial shot blocked.
Moville Celtic 0 Bonagee United 7
After a couple of tough Cup encounters, Bonagee United recorded an emphatic win over Moville Celtic.
Bonagee put the youthful Moville to the sword on a night when the Dry Arch girls found their scoring touch in style.
Bonagee, 2-0 up at the break, romped home in the second half with a handful of strikes and could even afford a missed penalty in the opening half.
They led from the 17th minute when Alice Diver rose to power home a header from Chantelle Grant's teasing corner.
After Natalie McFadden's penalty was beaten away by Moville 'keeper Clodagh Skelly in the 35th minute, Bonagee doubled their advantage when Shannon McBride burst clear to fire home.
Diver headed narrowly over while Anna Doherty riffled into the side-netting as Bonagee turned the screw.
The returned Deborah Kerrigan lobbed just wide as Bonagee sought about putting the issue to bed.
Diver was denied by Skelly, who thwarted McFadden's advances soon after with a smart save.
On the hour, Kerrigan sped away to make it 3-0.
Bonagee were rampant now and Grant's corner crept all the way to the Moville net.
McFadden tucked home the fifth and the striker converted well from a Kerrigan centre to add further woe, while Denise McElhinney - who came outfield for the second half - added the final nail in added time.
Moville had their moments with Erin Coyle flashing wide in the first half while Denise Gallagher had to be out well to save at the feet of Chantel McCauley. Gallagher held onto Aisling McGuinness's attempt as Bonagee minded the house.
Bonagee gave a debut to young Dina Patton, who impressed at left-back, while Siobhan Sweeney was ever-dependable at right-back while Grant provided the perfect foil for Saorla McGarrigle in the middle as the visitors kept a clean sheet.
Moville Celtic: Clodagh Skelly, Colleen McElroy, Bronagh McGuinness, Amy McLaughlin, Maria McDermott, Kathleen McNutt, Erin Coyle, Emma Doherty, Aisling McGuinness, Amy Quigley, Chantel McCauley.
Bonagee United: Denise McElhinney; Siobhan Sweeney, Saorla McGarrigle, Chantelle Grant, Dina Patton; Julie McCloy, Alice Diver, Anna Doherty, Shannon McBride; Natalie McFadden, Deborah Kerrigan. Subs used: Denise Gallagher, Shannon Doherty, Michaela Carolan.
Carndonagh FC 2 Clonmany Shamrocks 4
Mary J Doherty was on fire for Clonmany on Thursday night netting all FOUR goals as they took an away win at Carn.
Doherty led the way as the Shamrocks moved above Rasheney in the standings.
The young attacker was on form throughout, terrorising the Carn rearguard and turned in a fine exhibition of scoring.
Not content with the hat-trick, Doherty stole in for a fourth goal.
Niamh Callaghan and Bethany Moore hit the net for Carndonagh.
Swilly Rovers 1 Rasheney FC 0
Swilly Rovers bagged their second win of the season as Noelle McMenamin netted the only goal of the game against Rasheney at Swilly Park.
McMenamin fired home what proved the match winner for PJ Kavanagh's team, newcomers back into senior football this season.
A depleted Rasheny battled hard, but couldn't find a way through as Swilly held on for three points.
RESULTS
Greencastle FC 0 Illies Celtic 3
Moville Celtic 0 Bonagee United 7
Carndonagh FC 2 Clonmany Shamrock 3
Swilly Rovers 1 Rasheney FC 0