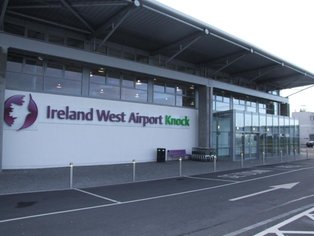 It's emerged that almost 100,000 people a year who use Knock Airport travel on to Donegal.
Latest figures from the airport have revealed that 733,951 people flew through the airport last year with estimations that 13% of these then went on to Donegal.
Research at the airport also concluded that 9% of departing passengers are from Donegal travelling to the UK and Europe.
Cllr John Seamus O'Fearraigh says while the figures are acceptable, they could be better: