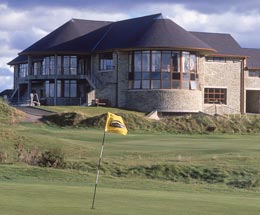 Images of Ballyliffin Golf Club will be broadcast to millions of golfers across America later this month.
In conjunction with Tourism Ireland, Matt Ginella of NBC's Golf Channel visited Donegal and the wider West of Ireland region to film a segement for his programme, Morning Drive.
The programme will be broadcast to a huge audience of potential American golf holidaymakers to show-case the world-class golf on offer within the locality.
Alison Metcalfe, Tourism Ireland's Head of North America, said there is an extensive programme of promotions running in America this year to encourage those in the US to consider a golfing vacation in Ireland.