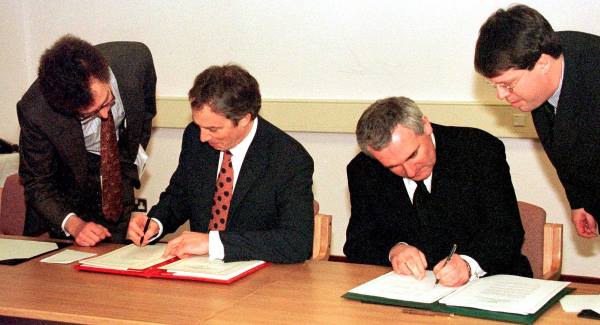 The first report on how to achieve a peaceful reunification of Ireland will be published today.
The Joint Oireachtas Committee on the Implementation of the Good Friday Agreement says the Government must now open up dialogue on the future of the island.
The report comes at a time of uncertainty for Northern Ireland in particular, as the UK works it's way out of the European Union.
Senator Mark Daly served as Rapporteur for the study: