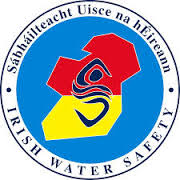 Concern had been raised over what was described as on-going sewerage slick at Dungloe Bay.
A number of people reported slick in the water in recent days and concerns were raised over possible health and safety dangers.
Irish Water have responded to the reports and have confirmed that the sewage slick has been investigated and assessed and say it is not related to any issue with Irish Water infrastructure.
They say records reveal that the Dungloe Pumping Station and Wastewater Treatment Plant are currently operating in accordance with the EPA licences.
Irish Water has a designated storm overflow at the main pumping station which is licenced by the EPA which only activates during exceptional rainfall events.
They say at these times on a controlled basis, screened and diluted storm water effluent is discharged into the receiving water in line with international wastewater treatment practices and in accordance with the Department of Environment and EPA guidance.
Irish Water said given the weather pattern over the last number of days the storm overflow is operating normally.
However, Councillor Micheal Cholm Mac Giolla Easbuig says questions still need answered: