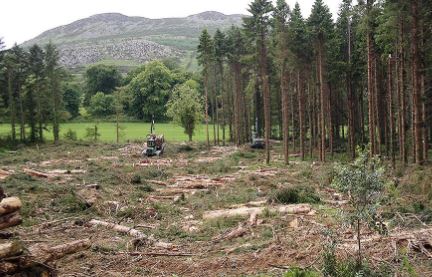 A farm organisation is accusing the government of allowing multi-national companies effectively colonise huge tracts of land in counties like Donegal and Leitrim for forestry, because it believes that will help the state meet climate targets.
The Irish Natura and Hill Farmers Association claims future carbon credits are the main driving forces behind a forestry expansion which threatens the very fabric of rural life.
To counter this, INHFA Spokesperson Gerry Loftus is proposing that anyopne receiving subventions and establishment grants must be based within 50km of the forestry site.
For companies, this rule would apply for their main head quarters.
Gerry Loftus believes this would help address what he claims is a very serious situation............