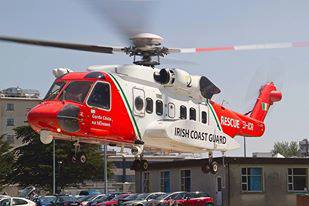 The Malin Head Coastguard has reiterated calls for people to be careful when in the water.
Yesterday the Coastguard received a total of 9 reports to people in difficulty in the sea.
Off the coast of Bunbeg two people were rescued, a young child was washed out to sea on a lilo while a kayaker got into difficulty while in the water.
Late last evening a major search operation took place off Tremore Bay following a report of two people missing on a kayaker, the search was wound down when it was discovered it was a false alarm.
Paul Gill, Station Officer with Malin Head Coastguard says in this period of good weather people need to be alert and aware of tidal changes: