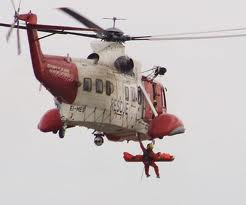 Searches will continue off the Mayo coast again today for the bodies of missing Rescue 116 crewmen Paul Ormsby and Ciaran Smith.
All week, Garda dive teams have been working with a specially adapted Donegal based trawler to map the sea floor where the Coast Guard helicopter crashed last March.
Nothing has been found as yet but local photo journalist Fergus Sweeney says the teams are not giving up.............