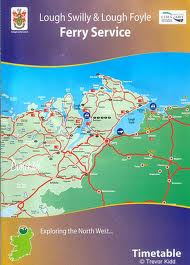 Following the  return of the Foyle Ferry service this week, a North Inishowen councillor says planning must begin now for next year.
The ferry was to set sail earlier this month but was delayed because a pipe had to be replaced.
It's scheduled to operate until September 17th although there are hopes locally that the date may be extended.
Cllr. Martin Farren says the focus now should be planning for what will be an important year for the Peninsula in 2018..............