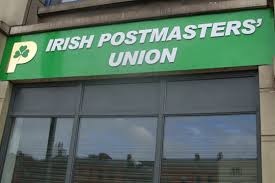 An Post has been warned the country's post office network could face collapse.
The warning comes from the Irish Post Masters' Union after its talks with the company on a new contract broke down.
The Union is calling for a better deal from the company, including the right to offer more services.
Post Masters are holding a protest outside the Department of Communications today - seeking the involvement of the Minister.
Ned O'Hara is General Secretary of the Irish Postmasters' Union...............