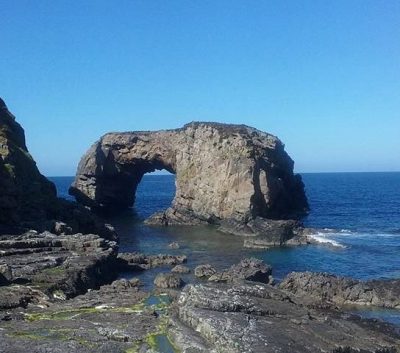 A Donegal Councillor says the authority needs to appoint a liaison officer to work with landowners when disputes arise over access.
Cllr Liam Blaney says he is hopeful the issue of access to the Great Pollett Arch in Fanad can be resolved this summer, with car parking also being provided as part of a package which is under discussion.
Speaking to Greg Hughes on the Ten to One Show today, Cllr Blaney confirmed a funding application is being prepared, subject to agreement with landowners..................