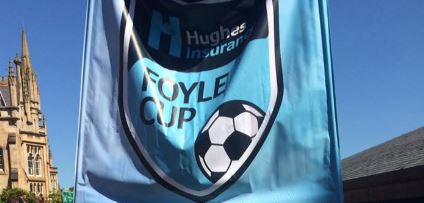 It's day two at the 2017 Hughes Insurance Foyle Cup.
The event kicked off in glorious sunshine on Monday and there were big crowds and some fantastic action on the opening day.
The sun is set to shine as the 6 day extravaganza of football continues today.
There's a busy programme of fixtures arranged with matches taking place in Derry in Donegal and in Tyrone throughout the day.