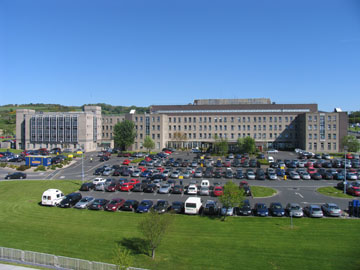 Donegal Deputy Pat the Cope Gallagher will be calling on the Health Minister later to implement measures to fund the repair and restoration of cardiac rehabilitation services at Letterkenny University Hospital.
The service had been provided to patients in Donegal for the past number of years however due to equipment breakdowns the service is no longer available.
Last month Deputy Gallagher said last month that the HSE had failed to provide a budget to repair the much needed services and so is raising the issue in the Dail this evening.
He is hopeful that he will get a positive response:
Meanwhile Minister Joe McHugh has also released a statement this evening detailing that Minister Simon Harris has signed off on new equipment for the service which was being delivered from the St Conal's campus at LUH.
The Department through the HSE are providing new equipment costing up to €50,000 and the service will resume in the next few weeks.
In the statement Minister McHugh said he is also working to increase staffing levels at the unit.