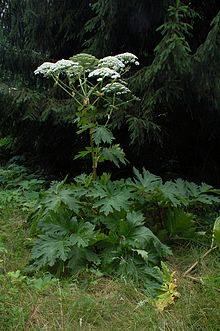 Serious concern has been raised after Giant Hogweed has been spotted in Donegal.
The plant has been known to cause massive blisters, ulcers and long lasting scars if it comes into contact with the skin.
The plant has been sighted in Newtowncunningham and Ramelton and it's understood that the issue has been reported to the Council.
'Gabriel' was speaking on the Shaun Doherty Show earlier and has urged the council to act: