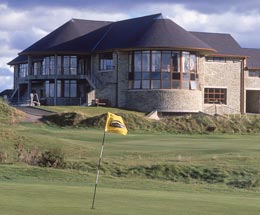 Following the announcement this morning that Ballyliffin GC would host the 2018 Irish Open, it has been recognised that it will be a fantastic event for the Northwest.
It is the first time that the event will be held in the Northwest, and it was with great excitement that Keith Pelley, Chief Executive of the European Tour announced it in Portstewart this morning.
Denis Kirwan was on-hand for Highland Radio...