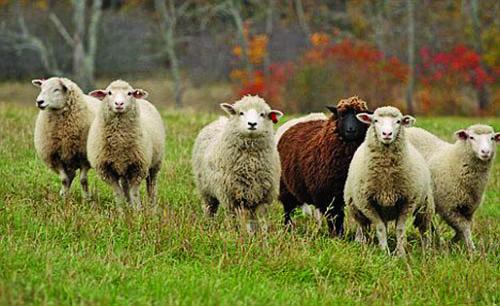 Rustler Dennis Thomas has admitted stealing 70 sheep worth €4,000.
Some of the farmers he robbed, including a near neighbour, told Donegal District Court how devastated they felt over trust within the farming community breached by the 23-year-old.
Thomas faced four sample charges of stealing 11 lambs worth a total of €580 from farmers in the south-west Donegal area.
The court was told Thomas admitted thefts totaling 70 lambs worth €4,000 which he sold at Dowra Mart in Co. Cavan and his solicitor had the money to pay compensation.
One farmer said he had been caring for sheep since he was a child and he was devastated by what happened.
He said: "It's more that another farmer stole my sheep, rather than about the money. It's about trust."
Another farmer told the court: "With the number of sheep stolen there was no way this man was on his own."
Judge Kevin Kilrane heard that Thomas, from Ardbane, Letterbarrow, stole the sheep on dates between June 1 and August 13 last year because he was in financial difficulties.
The judge said that Thomas "preyed" on his neighbours and might have been helped by other rustlers.
Judge Kilrane noted that apart from the victims in court there were also "third party" victims who innocently bought the sheep at market.
He adjourned the case to October 4 to allow for distribution of €4,000 compensation among the victims and then he will sentence the defendant.