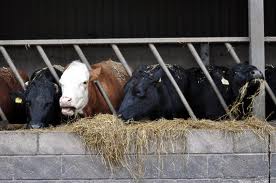 It's been claimed that there's an increasing number of mart operators throughout Donegal reporting that the cost of insurance is becoming unsustainable.
This has led to calls on the Finance Minister to urgently take steps to tackle the rising cost of insurance premiums for Livestock Marts.
Speaking the Dail last night, Donegal Deputy Pearse Doherty said that the issue is as important as the on-going motor insurance debacle.
He says if the problem isn't tackled, then local marts in Donegal and elsewhere will face closure:
Responding, Minister for Finance Michael D'Arcy said that the review currently being conducted by the working group on motor insurance should give an overall recommendation: