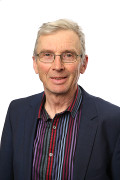 Over 400 lamb carcasses have been destroyed following an outbreak of sarcocytosis.
According to The Irish Times, lambs at meat plants across the country have been destroyed after being found to contain the disease which can be transmitted to humans.
Michael Chance, Chairman of the Donegal Executive of the IFA has confirmed that the outbreak originated in Donegal and that the Department of Agriculture, Food and the Marine are continuing their investigations.
Humans can contract the disease through the process of eating under-cooked meat infected with the parasite that causes the disease.
The Donegal IFA Chair says he is pleased that checks and infection procedures discovered the the disease, preventing the animals from entering the food chain: