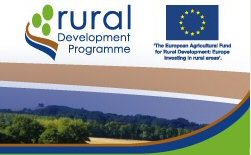 Fianna Fáil is calling on the new Minister for Rural and Community Affairs, Michael Ring, to address under-spending in his department.
The total amount spent at the end of May this year on rural and regional projects was two point six million euro - while the party claims there's been no expenditure to date on LEADER projects.
Fianna Fáil's spokesperson for Rural Affairs Éamon Ó Cuív says the issue that must be addressed urgently............
Inishowen Councillor Martin Mc Dermott says several projects in Donegal have been delayed or halted because funding hasn't been released, and the problem is set to become even more complicated........