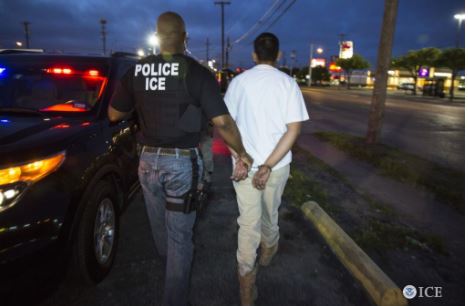 A prominent member of the Irish community in Boston who has been living illegally in the US for over 16 years has been arrested and is awaiting deportation.
The Irish Times is reporting today that the arrest and impending deportation of 38 year old John Cunningham, a former Chairperson of the Boston Northeast GAA, has led to fears of a crackdown under the Trump administration.
Mr Cunningham, a native of Glencolmcille featured in a RTÉ Prime Time programme broadcast in March in which he talked about living as an undocumented individual in the country.
A spokesperson for I.C.E., US Immigration and Control Enforcement told The Irish Times that Mr Cunningham "entered the country lawfully under the visa waiver programme but failed to depart in compliance with the terms of his visit."
The spokesperson confirmed Mr Cunningham is currently in custody, pending removal from the United States. He added Visa waiver programme participants waive their rights to a hearing before an immigration judge and are subject to mandatory detention.
The paper says locals within the Irish community in Boston fear that Mr Cunningham's arrest and detention marks an increase in enforcement activity by US immigrants officers acting under the Trump administration's direction to increase detentions of undocumented immigrants.
This is backed up by a story on the I.C.E. website, which reports a 38% increase in immigration arrests, in line with President Trump's policy.
Full article - https://www.ice.gov/features/100-days