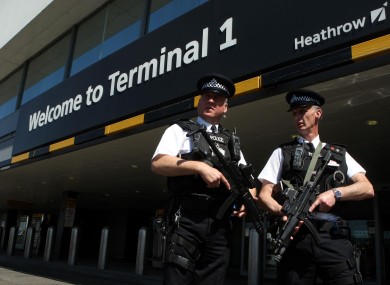 Pressure has been put on Justice Minister, Frances Fitzgerald to establish an Independent Intelligence Service in the wake of the recent terror attacks in England.
A former Donegal Garda Sergeant is calling on the Minister to establish a service to protect the island from both internal and international terrorist threats.
Retired Garda Sergeant, Christy Galligan says there is also a need to review the country's immigration policies as Ireland is a gateway to the rest of Europe for those who wish to cause harm to other nations.
He says Gardai are under resourced to deal with this level of security, therefore an Independent Intelligence Service is imperative: