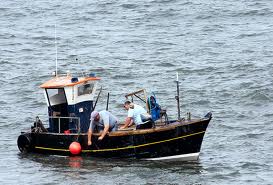 There are calls for fishermen in north Donegal to be allowed to gill net for white fish during the summer months.
Councillor Martin McDemott says the move would not only allow owners of fishing boats up to 36 foot to supplement their income, it would also ease the over fishing of crab.
The councillor has secured the backing of Donegal County Councillors in writting to the Marine Minister with a view to making a case for the proposals.
Councillor McDermott says it makes sense: