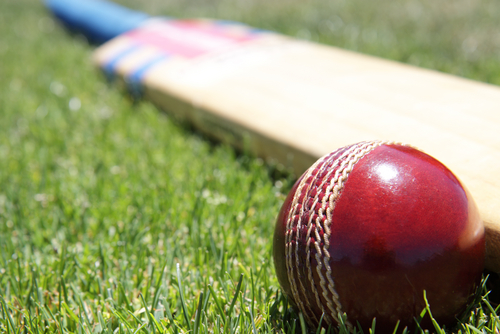 Monday's Hanley Energy Inter-Provincial Cup game between the North-West Warriors and the Northern Knights was abandoned after less than 15 overs of play was possible at a dull and wet Strabane Park.
Andy McBrine won a delayed toss and asked the visitors to bat first in what by that stage had become a 41-overs per side contest, however the Warriors' skipper had already suffered an early blow, losing Johnny Thompson to a tight hamstring in the warm-up.
The visitors' innings was less than two overs old when Davy Scanlon gave his side the breakthrough- the Bready skipper getting the in-form Adam Dennison to mistime a drive and his leading edge looping to Stuart Thompson in the covers.
Chris Dougherty and Nikolai Smith calmed things down somewhat after that, but just as they had started to look threatening, Thompson turned provider as he had Dougherty caught behind for 19.
Smith and James Shannon looked comfortable enough as the clouds began to thicken; the pair unbeaten on 25 and 26 respectively when the inevitable happened- the Knights 84-2 when umpires finally decided enough was enough.
The teams move down the road to Eglinton now for the start of tomorrow's (TUES) historic first-class clash; action there set to get under way at 11 am.
For Knights skipper James Shannon, it's an opportunity to be part of history that he and his players are relishing.
"I'm certain all of the players are extremely honoured to have been selected in what is an historic fixture," said Shannon. "Personally it is an achievement to be captaining the Union, something that I am very proud of.
"However I don't think the players will react any differently to the actual game, everyone has worked hard to improve and we have prepared well as a squad and it is just about trying to play our best cricket," added the Instonians man.
"Last year we played some excellent cricket in the Championship and we are looking to build on that this year by getting a win, and I feel we have the squad to achieve this.
"We have in our ranks Shane Getkate and Adam Dennison, who are two fantastic guys and talented cricketers, and we are hoping that they will build on their performances with the bat.
"I think our strengths lie in our slow bowling triumvirate of Mulder, Kidd and Nelson and we will be asking all three sides a lot of questions of their ability to play high quality spin throughout the summer.
"In terms of our preparation, i think we have had an excellent winter and lead up. Our new coach Simon Johnston has been a breath of fresh air for all of us, and has driven standards up to which everyone has responded.
"I want to take the chance to thank the Union for all of their help during this period and have provided us with a lot of support."
Hanley Energy Inter-Provincial Cup
At Strabane Park, North-West Warriors v Northern Knights, match abandoned
Northern Knights 84-2 (14.3 overs; J Shannon 26*, Nikolai Smiht 25*, C Dougherty 19, D Scanlon 1-21, S Thompson 1-21)