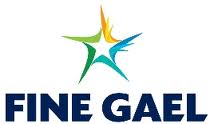 Fine Gael members and councillors in Donegal will this evening cast their votes to determine who will be the next party leader and Taoiseach.
Last night, the two candidates, Ministers Leo Varadkar and Simon Coveney, faced off in the final leadership debate.
The two clashed on issues including the property tax, and both questioned each other's plans for the party.
The outcome of the election will be known by Friday
Leo Varadkar said regardless of the outcome he would help to unite Fine Gael.........
Meanwhile, Simon Coveney suggested they look to the past for inspiration for the future..........